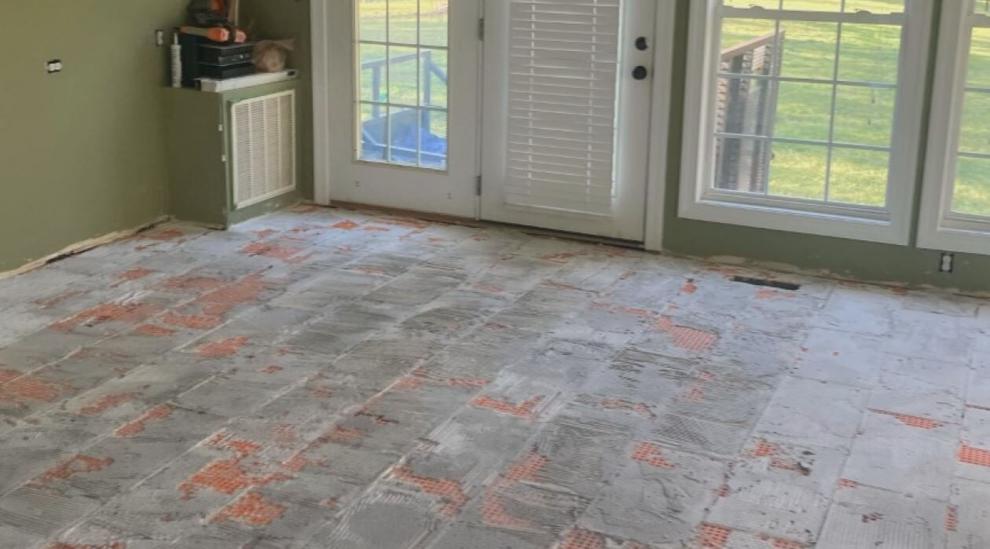 One of the victims of a man who claimed to be a licensed contractor, but is now behind bars for allegedly stealing from customers, is speaking out.
STORY: New details in case of Huntsville man accused of Decatur home repair fraud
"He stays one step ahead," Morgan County District Attorney Scott Anderson said. "He does his best to stay one step ahead. He's falling behind now."
61-year-old Johnny Ray Jordan remains behind bars in Morgan County.
He was arrested by Decatur Police in June on two counts of second-degree criminal possession of a forged instrument and two counts of home repair fraud.
Police say Jordan allegedly pretended to be a licensed contractor. He took money from his victims, but never completed the job.
On Monday Jordan was arrested again by the Morgan County District Attorney's Office after scamming more than $43,000 from a woman.
STORY: Huntsville man facing another home repair fraud charge, this time from Morgan County DA
"This gentleman has a record a mile long and it's time to put a stop to it," Anderson said.
Brian Capra says he first interacted with Jordan in March after finding him on Craigslist.
First impressions he says weren't bad.
"Very well spoken, nicely dressed," Victim Brian Capra said. "His vehicle had J&J Construction graphics on it, so it seemed like a legitimate business."
Capra says he wanted to be sure, so he began questioning Jordan.
"I didn't know his full name," Capra said. "He was pretty clever. I thought his name was J, so I wasn't able to Google him. He used a different person's name with that contractor and that is a legitimate business. So when I Googled that business everything seemed to check out."
Jordan also provided him with pictures claiming to show his work.
Capra says he was a little thrown off when Jordan gave him two different contractor license numbers.
When he asked him about a website, he said it was "being worked on and may be up next week."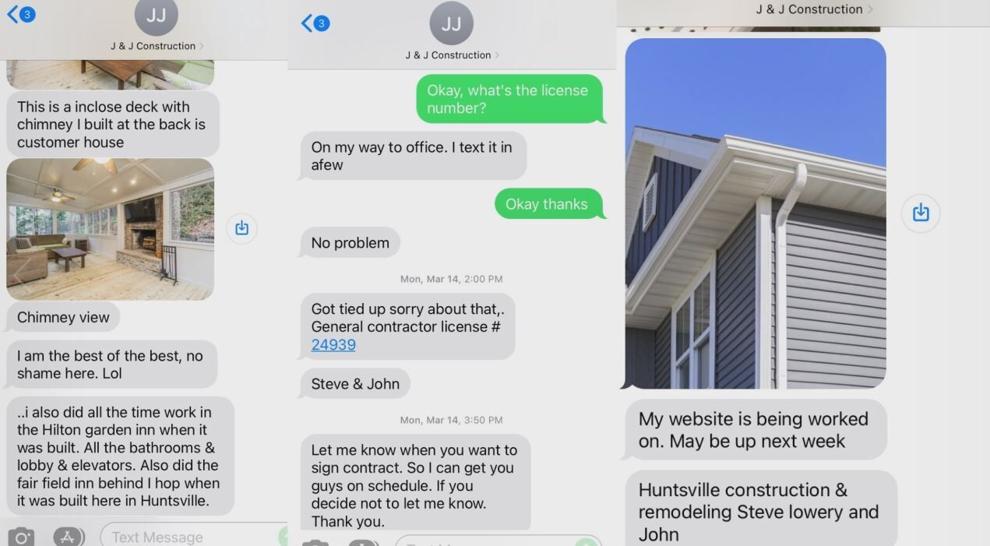 "He had actually followed up with me, which is rare for contractors around here unfortunately, and I couldn't find anybody," Capra said. "I decided to take the risk."
Ultimately a contract was signed, deposit was given and work got underway.
"When work started it was constant delays, constant lies, constant excuses," Capra said.
He provided pictures to WAAY 31 showing what Jordan left behind.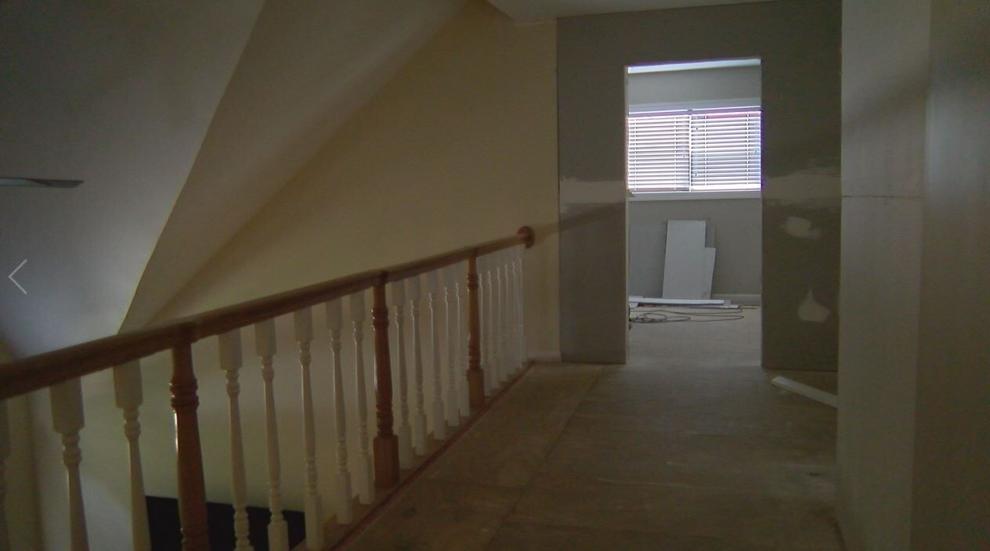 "It's been very much a problem," Capra said. "It's been extremely stressful. I can't find anyone else that can finish the work or do quality work. Now it's July and we still don't have the work done. I have had to take several days off of work to handle a lot of the issues as well as do some of the work myself."
Capra says if Jordan gets out on bond, he'll target somebody else.
Morgan County District Attorney Scott Anderson says he's doing what he can to try to prevent that.
"Some of the charges that he faces in Morgan County will come under what's called the sentencing guidelines," Anderson said. "That limits my ability to lengthen his time in prison. That limits the court's ability to give him a stiffer sentence."
Anderson says it can be challenged, by filing a petition to deviate from those guidelines.
He says he'll pursue a very substantial sentence for Jordan.
Jordan is currently jailed on a $90,000 bond.
Capra says he was able to get most of his money back and is thankful for that.
He says he feels bad knowing other victims lost a lot money.
If you feel you've been a victim of Jordan, call your local police department or if you're in Morgan County, call the DA's office.