Real Estate News | Real Estate
7 min read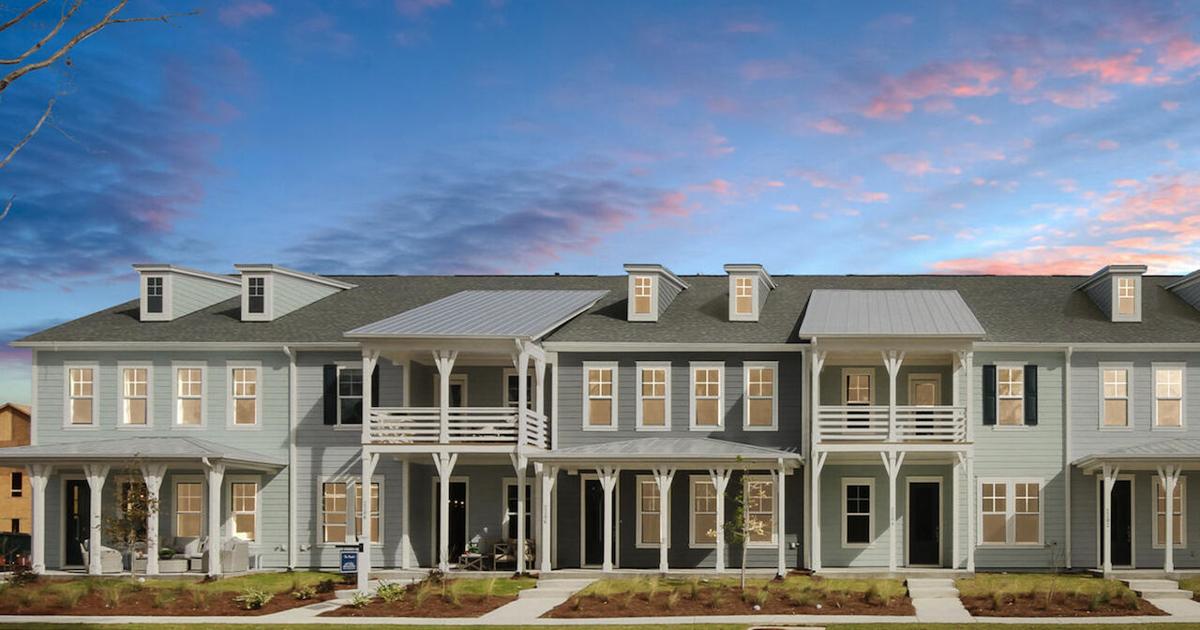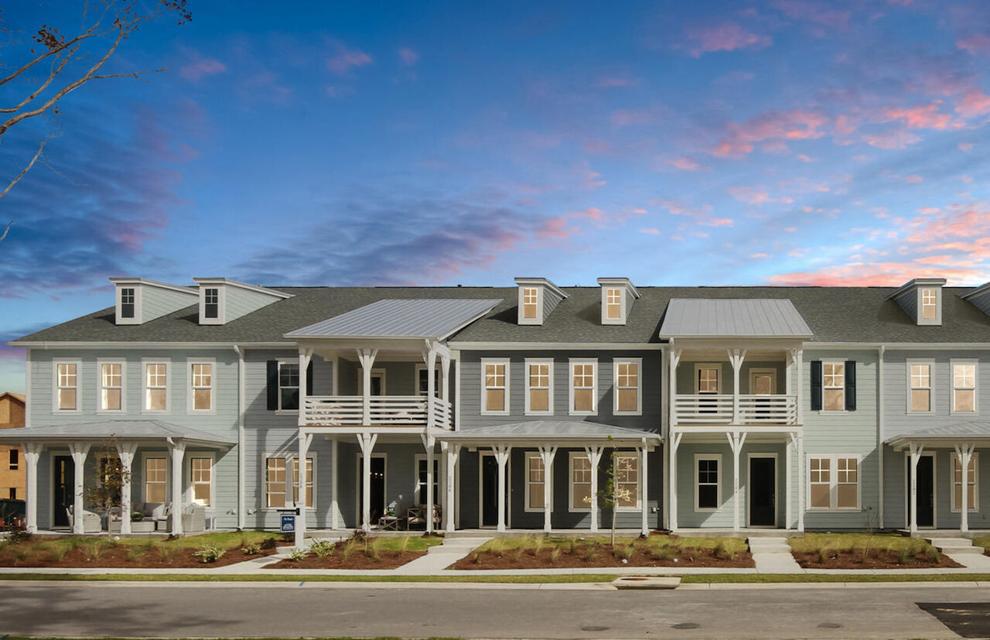 Limited sales now open in Mount Pleasant's Dunes West Golf and River Club
John Wieland Homes and Neighborhoods announces the limited release this year of luxury single-family homes and low-maintenance townhouses in Dunes West Golf and River Club, the premier address for resort-style living in Mount Pleasant.
A new neighborhood and townhome design also are on tap for 2022, with a professionally decorated model home available to tour this summer.
John Wieland expects to release a staggered number of homesites each month in four Dunes West neighborhoods over the course of the year.
"We are excited to be opening up home sales and offering our impressive club lifestyle to new buyers after selling all of our homes so quickly last year," said General Sales Manager Jacob Reynolds. "Interested homebuyers who have been anxiously waiting for Dunes West homesites to become available are urged to join the Interest List online or make an appointment to visit the sales center and tour our three professionally decorated model homes."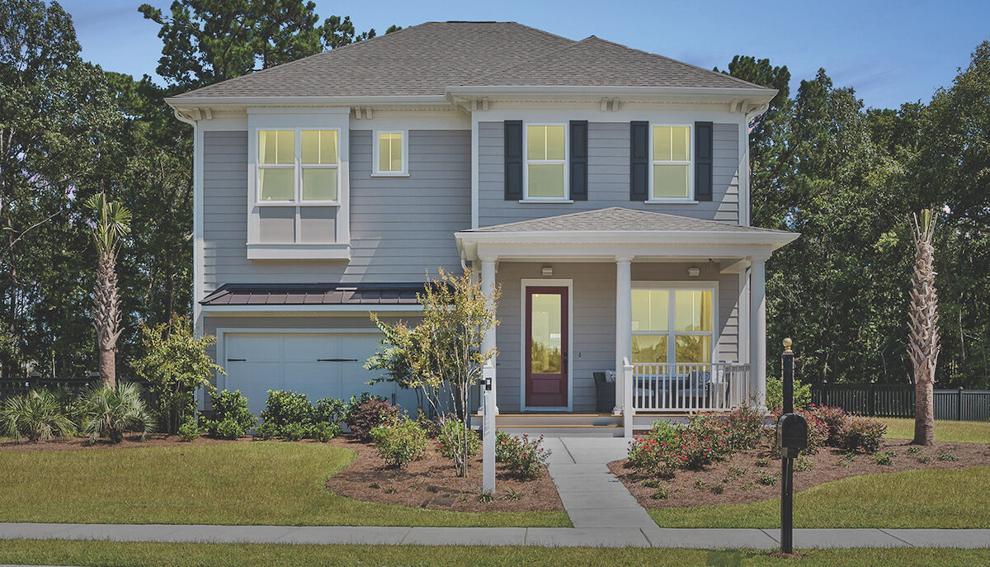 The highly acclaimed homebuilder will be releasing a dozen single-family homes in 2022 from the Classic Collection in the Riverview neighborhood, starting in the $800,000s and ranging in size from three to five bedrooms and up to five baths. A few of the homesites will feature pond views.
In the Harbour neighborhood, only one homesite will be available. Featuring the new Marigold drive-under design, the four-bedroom three-bath floorplan evokes traditional architectural styling with a formal dining room, oversized owner's suite, first-floor guest quarters and generous screened porch.
Townhome releases will include nine in the Marsh Cove neighborhood. Beginning in the $600,000s, the Ashley and Wando floorplans feature an open layout, two-car garages, three or four bedrooms and two-and-a-half baths. The upstairs loft is an ideal flex space for doing homework or making a "zoom room" for virtual meetings.
The new Heritage neighborhood will feature Cooper low-maintenance townhomes. The three-bedroom, two-and-a-half bath floorplan includes a large great room and dining room with a second-floor owner's suite, large walk-in closet, spa-sized shower and two-car garage.
Located about 30 minutes from Charleston's historic district, the gated community skirts the Wando River and features pocket parks, manicured ponds and wetlands with exceptional amenities and architectural details that embrace the graceful aesthetic for which John Wieland homes are celebrated.
In addition to 10 daily boat slips and launch space, a crab dock, miles of walking trails, playgrounds and picnic areas on the banks of the Wando River, Dunes West residents have access to exceptional resort-style amenities. Memberships are available to the Arthur Hills championship 18-hole golf course, a full-service clubhouse with lounge and grille, three swimming pools, nine tennis courts, a fitness center, aerobics room and event space.
Minutes from I-526, Dunes West Golf and River Club sales center is located at 2301 Braided Lane in Mount Pleasant. Interested buyers can find more information or schedule a tour or appointment by calling 843.594.2312 or by visiting www.jwhomes.com.
Carolina One Real Estate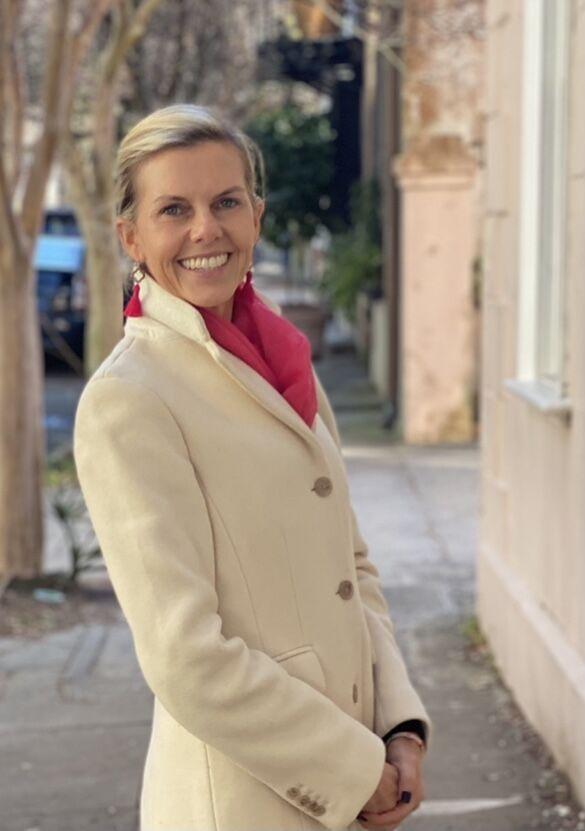 Jenny Leigh Bernard is a graduate of the University of North Carolina Chapel Hill where she earned a bachelor's degree in education. She then received her master's degree in education from Lesley University in Cambridge, Massachusetts. Born in Charlotte, North Carolina, Bernard has lived in Charleston for the past seven years and was a sales assistant for the Kiawah River Company. At Kiawah River, she managed the community's residential offerings and engaged in event planning and residential programming. The mother of four children, she and her family enjoy biking on Kiawah Island and traveling together. Bernard is also a yoga and meditation practitioner and is active at First Scots Presbyterian Church. Contact Jenny Bernard at 617.694.4204 or [email protected].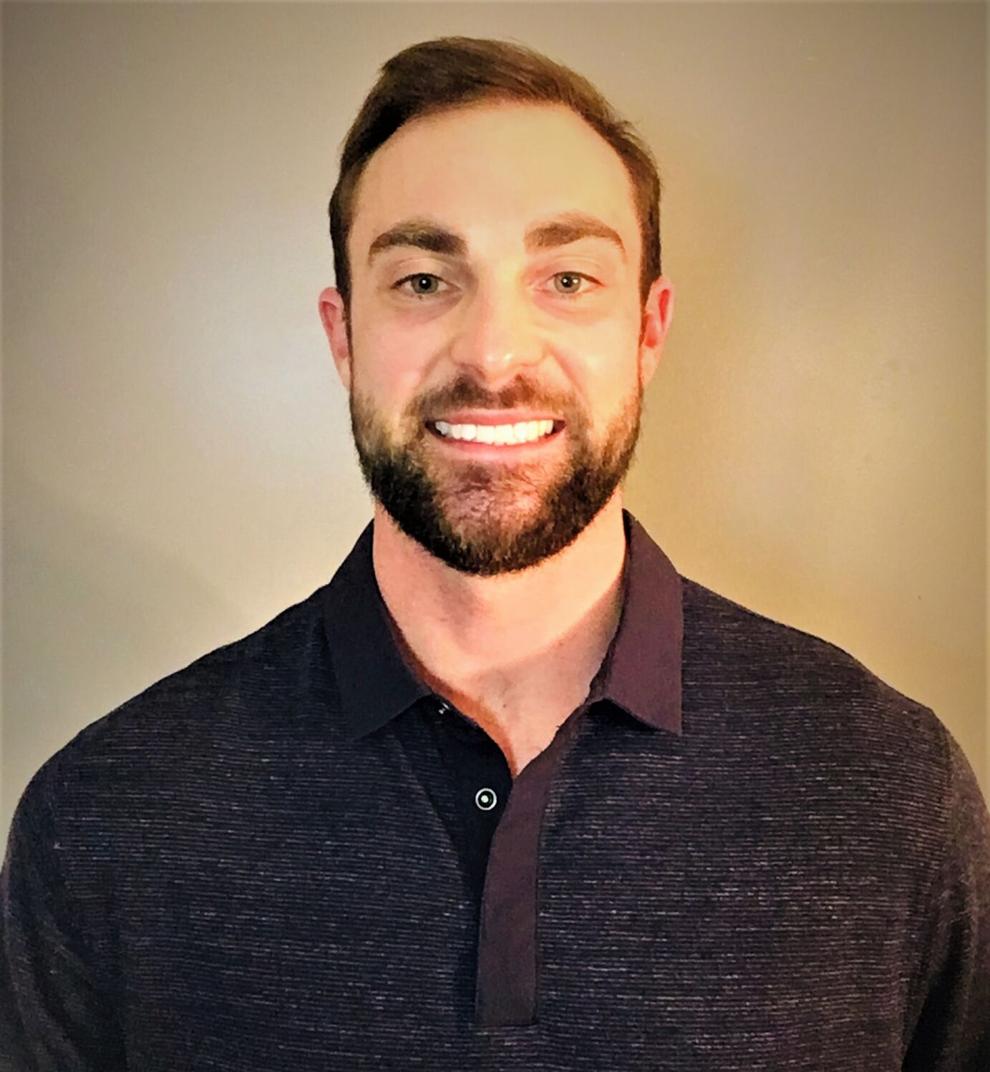 Tommy Lamar is a native of St. Louis, and a resident of Charleston for the past six years. Lamar is a graduate of the University of North Carolina Wilmington with a degree in accounting and finance. Lamar is currently self-employed and the owner of Absolute Construction and Roofing, a construction company specializing in roofing, gutter, and siding installation. Kayla Lamar will be joining Carolina One Real Estate soon and the couple will form a husband-and-wife real estate team. The Lamar's have a son Bodie (3) and a daughter Ella (2 mos.). Email Tommy Lamar at [email protected] or call 843.824.4740.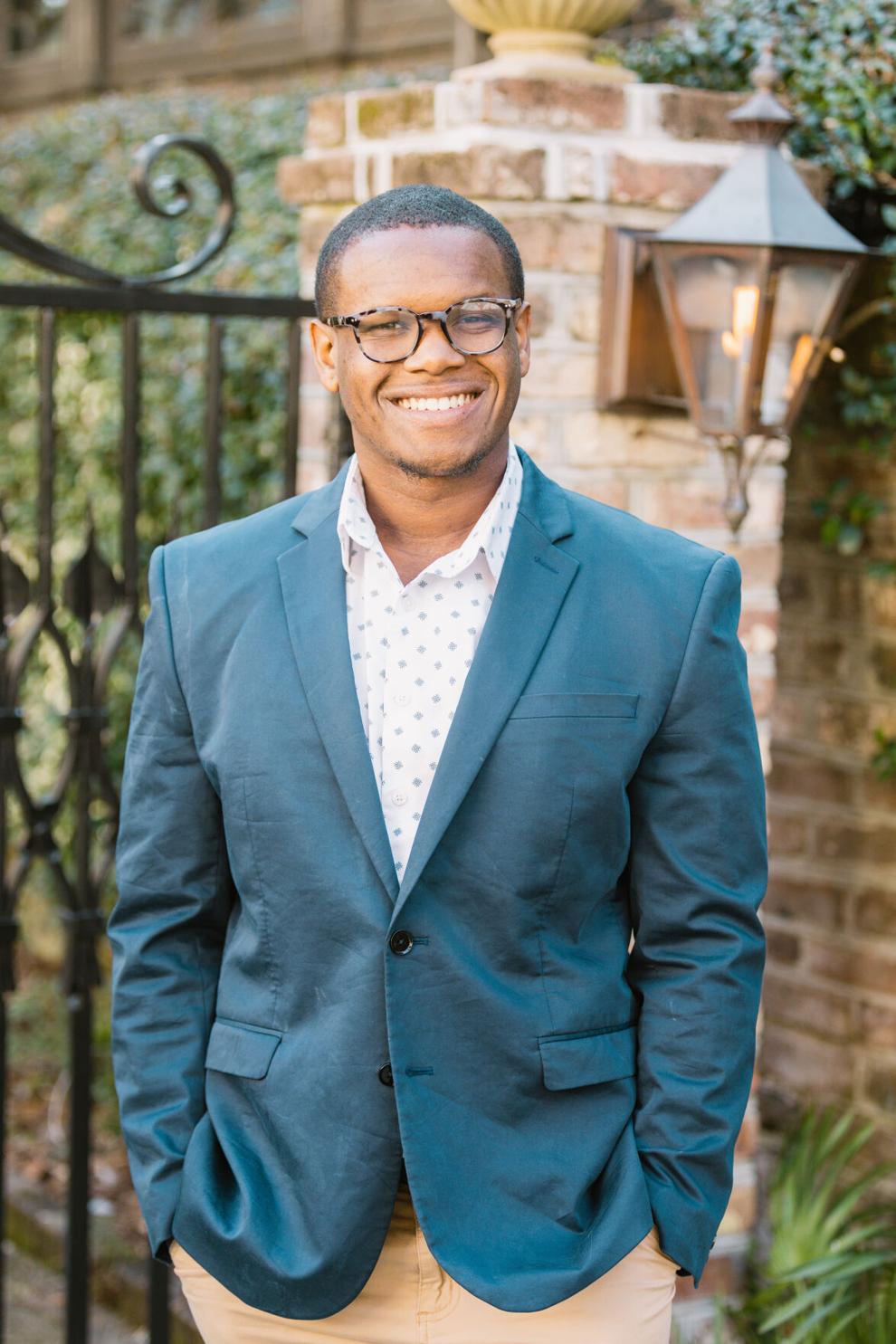 Malik Darnell Leverette was born in Niagara Falls and grew up in upstate New York. Before moving to Charleston, Leverette worked in sales and service for the West-Herr Automotive Group in Williamsville, New York. Malik was also employed as a craft cocktail specialist in New York and management at Bourbon N' Bubbles on King Street in downtown Charleston. When not playing with his two "fur babies" Leverette is a part-time disc jockey and enjoys hiking and whitewater rafting. Call Malik Leverette at 843.603.2377 or email [email protected].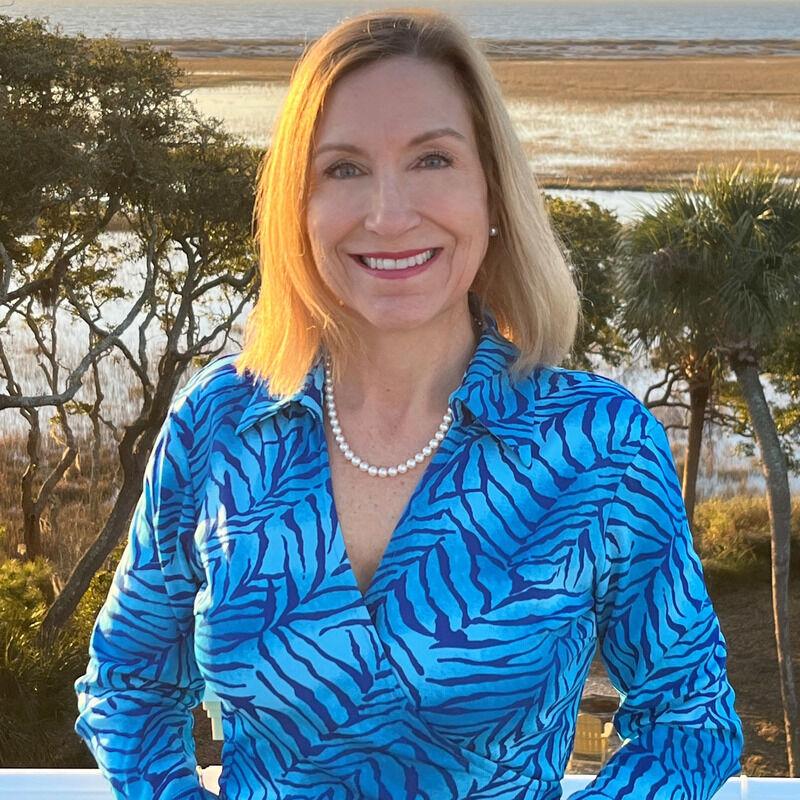 Rebecca C. Williams is the newest agent to join the ranks at Carolina One's James Island office. Born at Elgin AFB in Ft. Walton Beach, Florida, Williams spent twenty-plus years growing up in the Columbia and Irmo, South Carolina areas. She is especially proud of her family's history on Edisto Beach which dates back as far as 1941. Before becoming a stay-at-home mom and raising her twin sons Bryson and Dawson, Williams worked as a certified dental assistant and as a flight attendant. After a decade of family vacations and a wealth of memories, she permanently moved to Edisto Beach five years ago. In 2021, she obtained her real estate license and manages the family rental property there. Get in touch with Rebecca Williams at 843.893.6593 or [email protected].
AgentOwned Realty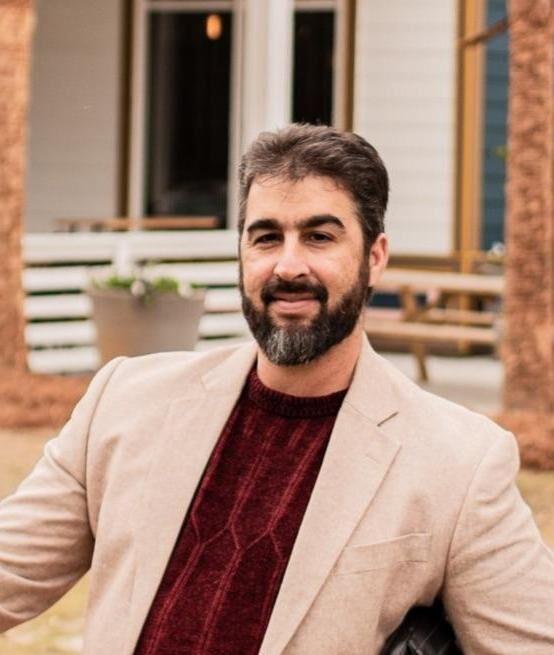 Jason Blanthorn has placed his license with AgentOwned Realty's Moncks Corner office at 219 N U.S. Hwy 52. A member of the top-producing Unlocking Dreams Team, Blanthorn served in the Army as an enlisted soldier and commissioned officer for over 23 years. Having begun his active duty career in the Army at Fort Jackson, South Carolina, he finally received the opportunity to come back to the East Coast by way of an assignment in Charleston. South Carolina has proven an ideal place to set some roots, and Jason and his family have thrived here. Having purchased and sold multiple homes throughout his military career, he hopes to leverage his skills and experience to help people towards home ownership in the Lowcountry. Contact Jason Blanthorn at 843.577.7880 or [email protected].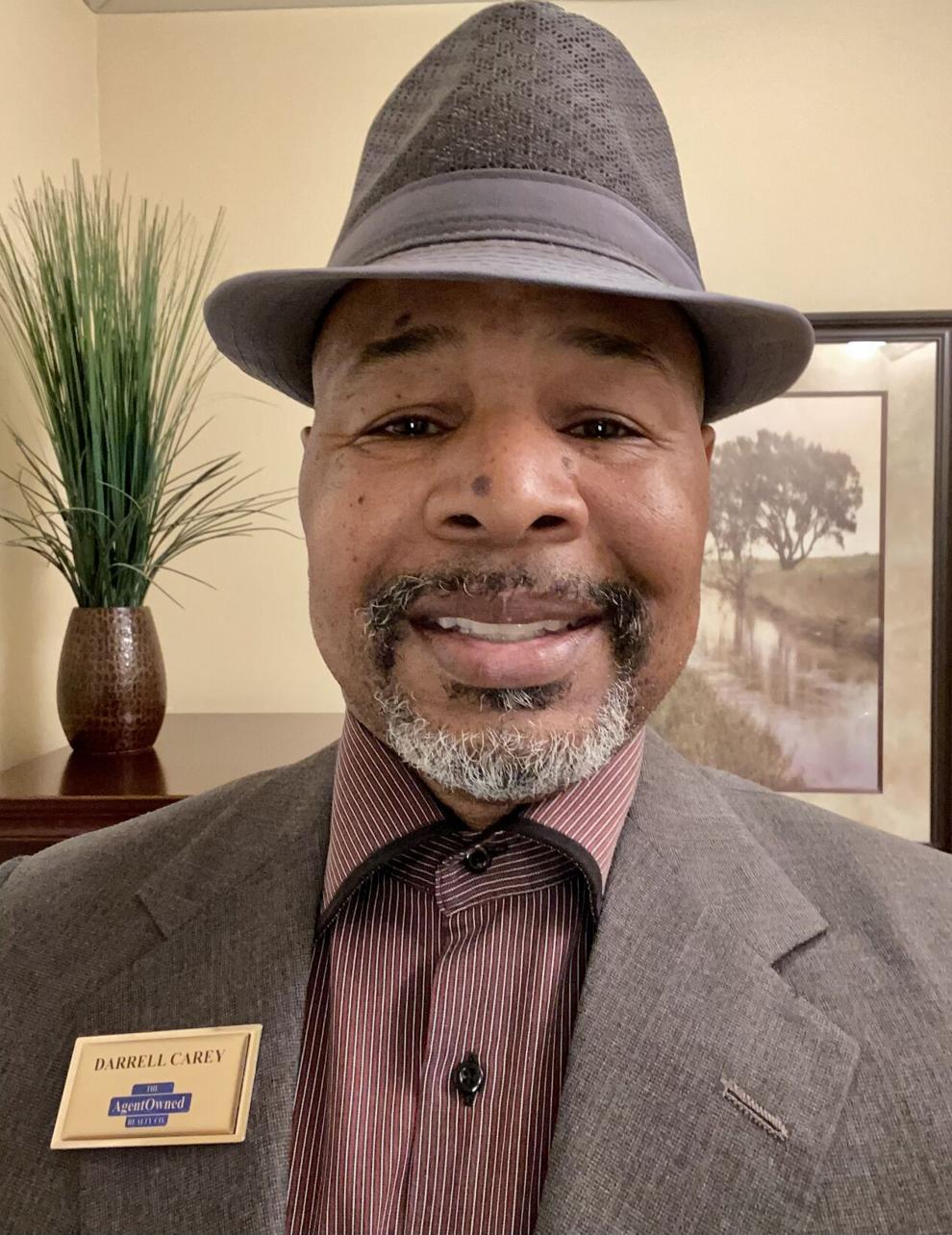 Darrell Carey and Catherine Marshall have placed their licenses with AgentOwned Realty's Summerville Main Street office at 141-A North Main Street.
A resident of South Carolina for more than three decades, Darrell Carey began his career in the automotive industry. After 32 successful years, he decided to start helping people with their largest investment—a new home. He became licensed in real estate in 2018. When not working with his clients, Carey stays busy as a musician and through his involvement in ministry. He also keeps up with technology via (LITE) computer coding and programming. Contact Darrell Carey at 843.607.4486 or [email protected].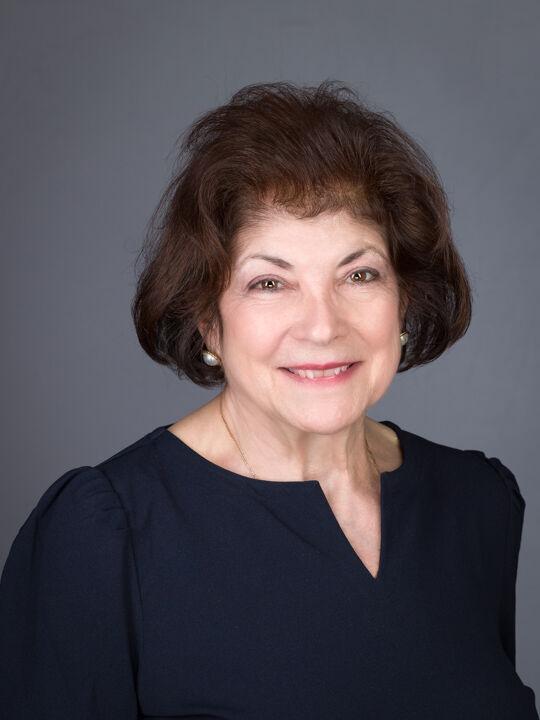 A broker and Realtor servicing the tri-county area, Catherine Marshall has more than 20 years of successful experience assisting people buying and selling real estate. As a certified residential specialist (CRS), senior real estate specialist (SRES), and sellers representative specialist (SRS), she has become an expert at helping people find the homes of their dreams. Contact Catherine Marshall at 843.609.5788 or [email protected].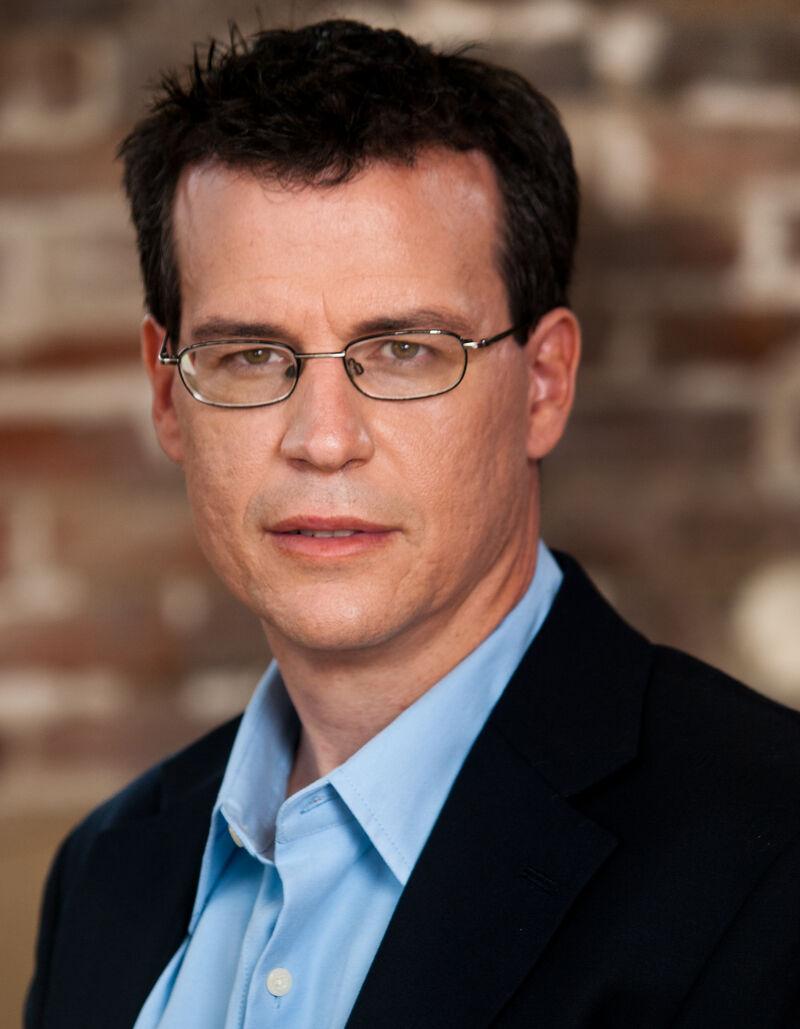 Paul Esser has placed his real estate license with AgentOwned Realty's Mt. Pleasant office at 824 Johnnie Dodds Blvd. An engineer who has lived in the Charleston area for 30 years, Esser grew up in the Northeast and graduated from Clemson University in 1990. He and his wife have resided in Mt. Pleasant during most of their time in the Lowcountry, raising a daughter who is now a student at UCLA. Esser and his family have greatly enjoyed life in the Lowcountry, from the beaches to historic downtown Charleston. Contact him at 843.475.5724 or [email protected].
Housing Market
Roni Haskell of Keller Williams provided a snapshot of the Lowcountry housing market. As of March 1, there were less than a thousand active listings in the local market.
About half of those listings are priced under $500,000 with an average listing time of 23 days. Builders continue to have supply chain issues, similar to most of the real estate markets around the U.S.
The average monthly rent has climbed to $1,891, a 15 percent increase from 2021. However, interest rates remain steady.
Current media home prices are:
• Summerville: $310,000
• Mount Pleasant: $645,000
• Goose Creek: $300,000
• James Island: $455,000
• Moncks Corner: $338,000
• West Ashley: $380,000
• Hanahan: $340,000
• Charleston: $459,000
• North Charleston: $299,000
• Downtown Charleston: $768,000
Source: Roni Haskell, Keller Williams
Closing costs in Charleston County among lowest in South Carolina
A new study from SmartAsset measures where closing costs are the lowest in markets across the country. The study measured closing costs as a percentage of median home value at the county level, and Charleston County was among those with the lowest relative closing costs in South Carolina.
According to SmartAsset, this study "finds the places in the U.S. where closing costs are lowest relative to local home values."
For a look at how the top counties in South Carolina ranked, check out the table below:
Average closing costs by county
| Rank | County/State | Avg. Closing Costs | Median Home Value | Closing Costs as a % of Home Value | Closing Costs as % of Home Value – Index |
| --- | --- | --- | --- | --- | --- |
| 1 | Charleston, SC | $5,251 | $315,600 | 1.66% | 86.27 |
| 2 | Beaufort, SC | $5,047 | $298,100 | 1.69% | 85.86 |
| 3 | Lancaster, SC | $4,259 | $199,800 | 2.13% | 79.73 |
| 4 | Dorchester, SC | $4,252 | $198,800 | 2.14% | 79.63 |
| 5 | York, SC | $4,345 | $201,100 | 2.16% | 79.32 |
| 6 | Georgetown, SC | $4,179 | $188,800 | 2.21% | 78.58 |
| 7 | Berkeley, SC | $4,155 | $185,500 | 2.24% | 78.21 |
| 8 | Greenville, SC | $4,143 | $183,800 | 2.25% | 78.02 |
| 9 | Horry, SC | $4,126 | $181,500 | 2.27% | 77.75 |
| 10 | Jasper, SC | $4,016 | $166,200 | 2.42% | 75.75 |
For more information and details on the study, visit www.smartasset.com/mortgage/closing-costs#southcarolina